RBA governor Phil Lowe recently made a speech comparing the experiences of Australia and Canada over the last decade. Both have undergone a resources and housing boom. Four charts highlight the differences and similarities between the two countries.
Australia's spike in mining investment during the resources boom did serious damage to non-mining investment while Canada's smaller boom had no impact.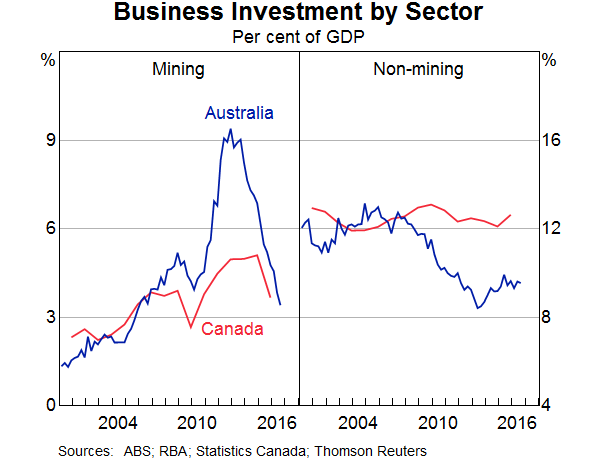 Immigration fueled a spike in population growth in Australia, adding pressure on infrastructure and housing.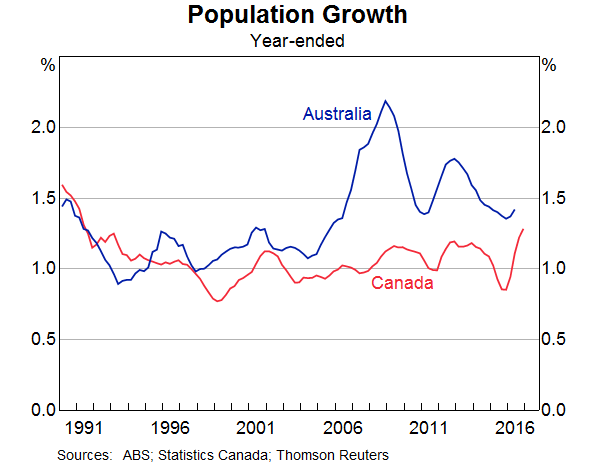 Both countries are experiencing a housing bubble, fueled by low interest rates and lately by export of China's property bubble, with capital fleeing China and driving up house prices in the two countries.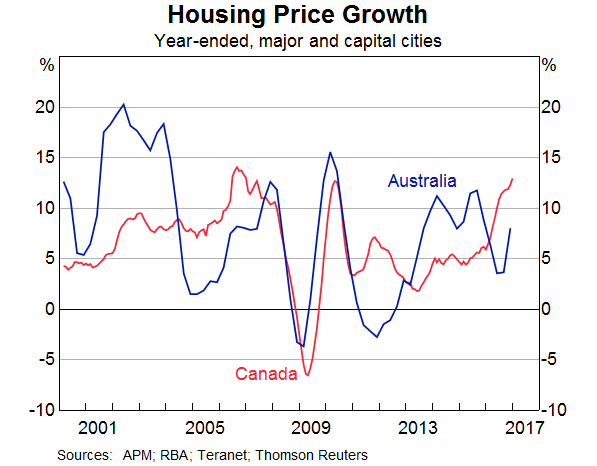 Record levels of household debt make the situation more precarious and vulnerable to a correction.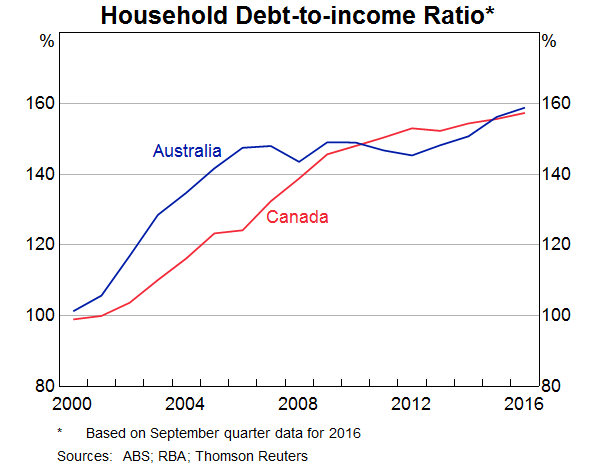 Hat tip to David Llewellyn-Smith at Macrobusiness